Historic Markington is an online photo archive, designed to bring together as many old pictures of scenes and properties within the village as possible, not only for this current generation, but to preserve them for posterity for future generations.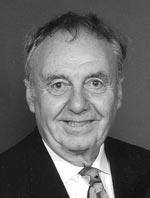 The photos have been gathered together by Ray Ross, who has been a resident of Markington for his entire life. He started the project for the Millennium in an effort to digitise photos of the village that were being lost, he had heard of a case where a batch of village postcards and photos were destroyed when an elderly resident sadly died and their house was quickly cleared by relatives.
Ray's family has lived in Markington since 1918, when they moved from Bishop Thornton in order to run the corn mill situated in the grounds of Markington Hall. The Mill ran until 1967 when Ray's father retired.
The photos in this collection have come from many sources, some Ray has owned for many years and others have been generously loaned by current and former residents. Some of the images have also turned up at postcards fairs in York and Bedale.
If anyone has any old photos, postcards etc., Ray would be obliged if you would contact him in order to arrange for copies to be made to add to the collection before they become lost forever. He promises to take excellent care of them and return the originals promptly.
To get in touch please email info@historicmarkington.co.uk