Historic Markington
A photographic record of the village in days gone by
Wormald Green Station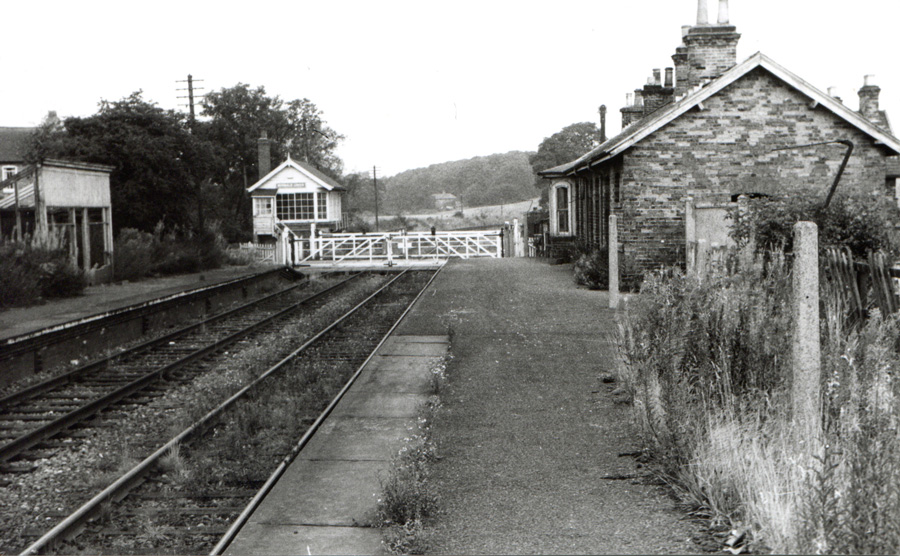 Wormald Green Station is situated just outside Markington alongside the A61 at Wormald Green. Passengers from Markington village would make the 1 mile walk from the village to catch a train. The Harrogate - Ripon - Northallerton line upon which the station is located, was opened in 1848 and provided both a passenger and goods service linking the main line between Leeds and Northallerton. The passenger service was withdrawn in 1967, and the goods service continued for a further 2 years until 1969.
The station comprised of a brick built station and ticket office, a separate covered seating area on the opposing platform, a signal box and level crossing, as well as a small goods yard. The signal box was demolished after the lines closure. The station platform and main building remain to this day, now repurposed as private houses and a cattery.
The crossing gates closed the Markington-Wormald Green road to traffic. The gates were operated from within the signal box by winding a wheel. A separate hand gate sat adjacent to the main road gates.
In it's heyday Wormald Green station was very well kept and even won a best kept station award with floral displays.
The station master lived in a provided house which sat alongside the goods yard.